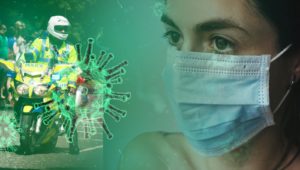 Police chiefs have warned the coronavirus pandemic could "bring out the worst in humanity" after a spate of opportunistic crimes hindered efforts to control the crisis.
The theft of oxygen canisters from a hospital, the puncturing of ambulance tyres and the raiding of food banks by thieves were among the "worrying isolated incidents" in recent days raised by the National Police Chiefs' Council (NPCC).
Although a spokesperson for the organisation said it had yet to notice any patterns in the types of crimes being reported, they warned that some could exploit the chaos amid the coronavirus lockdown.
"Crises like this bring out some of the best but sadly also the worst in humanity and there will be individuals who seek to exploit the pandemic," the spokesperson said. "That's why it's essential the police have the resources and the powers to crack down on shameless, opportunistic crimes like this."
For further information on how we can help secure your home or business at this very unstable and uncertain time please go to:
https://www.alarmsareus.co.uk/covid-19/
Above Source Quoted from "The Guardian"
Amy Walker and Steven Morris
Tue 24 Mar 2020 23.59 GMT
Full article available here: https://www.theguardian.com/uk-news/2020/mar/24/uk-police-chiefs-coronavirus-could-bring-out-worst-in-humanity